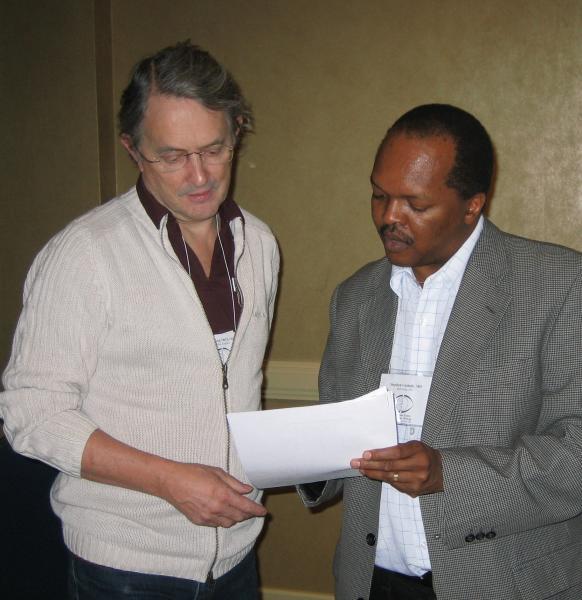 (L to R) Richard Wormald and Stephen Gichuhi
We aim to prepare, maintain and promote access to systematic reviews of all the interventions used to prevent or treat eye diseases and/or visual impairment. We also consider the evidence for interventions that aim to help people adjust to visual impairment or blindness and diagnostic test accuracy (DTA) reviews.
Usually our reviews focus on randomised or quasi-randomised controlled trials and provide descriptive syntheses where such data are lacking. We will consider reviews of non-randomised studies where there is a good case for a review of such studies.
The main outcome for our reviews is visual function, which can be assessed in a variety of ways including measurement of visual acuity, assessment of visual field, and assessment of vision related quality of life. Other outcomes are included as necessary within individual reviews.