The Cochrane Eyes and Vision Group (CEVG) is an international network of individuals working to prepare, maintain and promote access to systematic reviews of interventions to treat or prevent eye diseases or visual impairment.



21st Cochrane Colloquium
19-23 September 2013 | Quebec, Canada
---
TRAINING
This workshop guides participants through the steps of developing a systematic review and includes presentations about Cochrane Collaboration methodology, hands-on practice using the Cochrane Collaboration's Review Manager (RevMan) software, and a statistics review session. It is limited to Cochrane review authors who have a registered title or have published a protocol (or have a protocol approved for publication) in The Cochrane Library.
July 17 - 19, 2013, Baltimore, MD, USA
APPLY TODAY!
_________________________________________________________________________________________________________________________


"BioMed Central and BMC Ophthalmology are champions of high quality peer review as we recognise its importance in keeping the scientific record accurate. We are happy to endorse this course in its aim of keeping peer review standards high."

Emilie Aimé, Executive Editor, BioMed Central
_______________________________________________________________




_________________________________________________________________________________
NEWS
"The methodologists were absolutely crucial to the success of the project; without the exhaustive systematic identification of published research..."
read more comments by Cochrane review authors
The American Academy of Ophthalmology cites CEVG systematic reviews in its contribution to the ABIM Foundation's "Five Things Physicians and Patients Should Question"
___________________________________________________________________________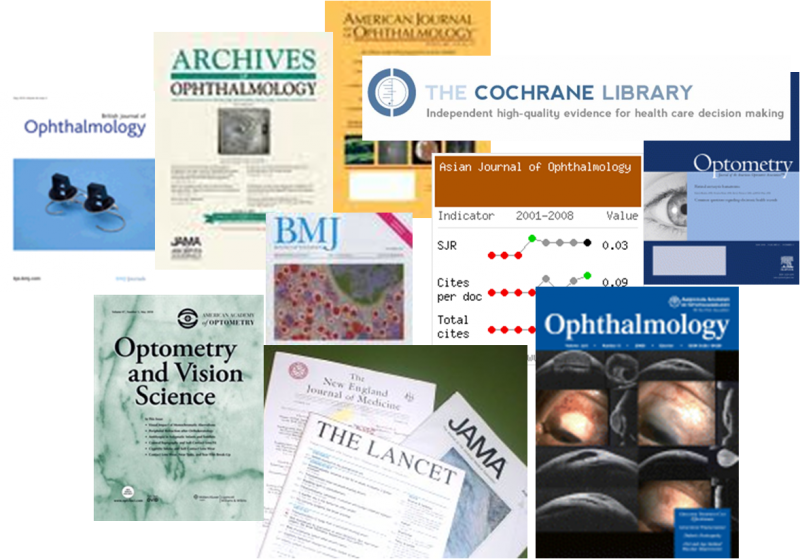 2011 Impact Factor for The Cochrane Library, Cochrane Database of Systematic Reviews (CDSR), is 5.912. The CDSR is ranked in the top 10 out of the 153 journals in the Medicine, General & Internal category

_________________________________________________________________________________

All Trials Registered | All Results Reported


Calendar of Ophthalmology and Optometry Professional Society Meetings, 2012-2015
_________________________________________________________________________________
ANNOUNCEMENTS




Register for 'What's New' email alerts
______________________________________________________________________________
Page last updated: Fri 29th Mar 2013 19:35:44 CET