Cochrane Eyes and Vision celebrates its first 21 years in 2018. We registered as a group in April 1997.
Our output
Since that time, we have published 264 protocols of which 187 (71%) have been converted to full reviews:
* 41 of these reviews have been updated once;
* 21 have been updated twice;
* 13 three times; and
* 7 reviews updated four or more times.  
See figure below for more information.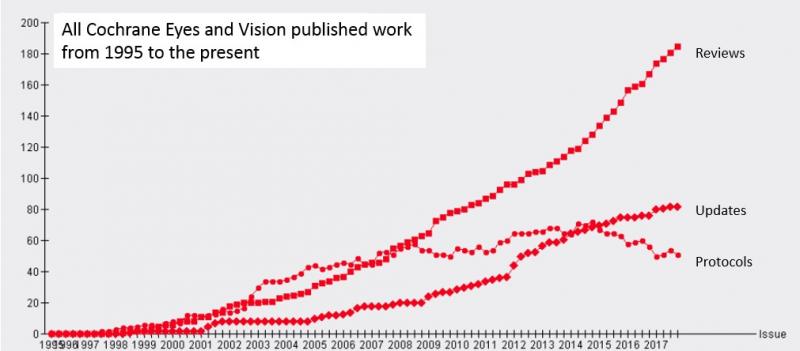 The figure shows the number of protocols, reviews and updated reviews by five-year time period. 
On 7th March 2018 we had a 21st anniversary celebration at the Royal College of Ophthalmologists (RCOphth) in London. We had a variety of speakers (see list below) and our colleagues from CEV US at John's Hopkins University Baltimore joined us by Skype.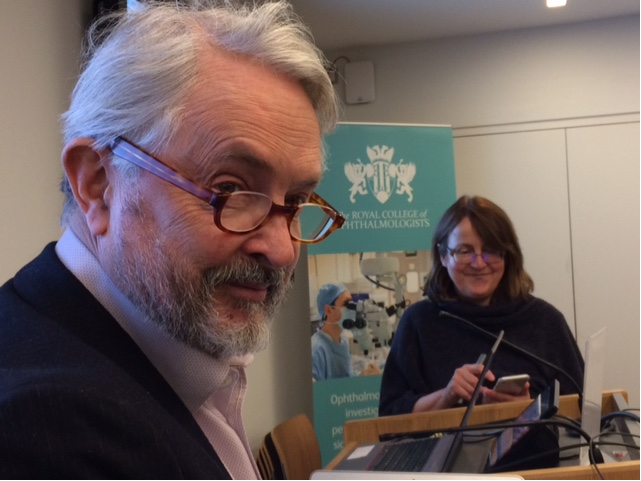 Speakers on the day
Richard Wormald: Introduction/ Overview of Cochrane Eyes and Vision (CEV)
Tianjing Li: CEV US Satellite
Catey Bunce: Highlights from 20 years of statistical editing for CEV
Jennifer Burr: Cochrane Reviews and uncertainty: evidence-based study design
Gianni Virgili: Treatment of retinal disease: the impact of Cochrane Reviews on decision making
John Lawrenson: The importance and challenges of evidence-based practice and optometry
Fiona Rowe: The value of CEV output to orthoptists
Toby Lasserson: Bringing systematic reviews back to life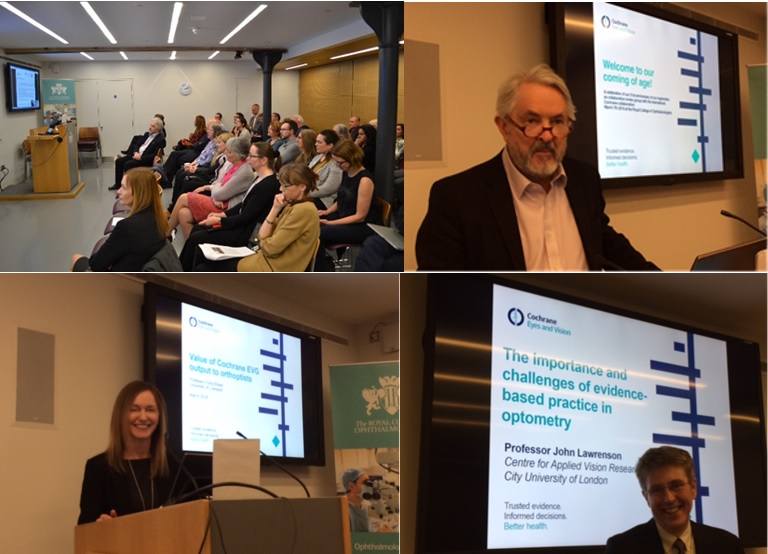 Our audience
We are grateful to all our audience members who came from Blind Veterans UK, Cochrane, College of Optometrists, The Fred Hollows Foundation UK, Kings College London, London School of Hygiene & Tropical Medicine, Moorfields Eye Hospital, National Institute of Health Research, RCOphth, Thomas Pocklington, University College London, University of Liverpool, Vision UK. We had a lively discussion, in particular focussing on the prioritisation of review topics going forward. We look forward to continuing these discussions.